Frequently Asked Questions: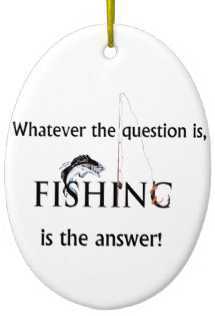 What should I bring?
We suggest you bring medium to medium lite spinning rods, river rigs, hair jigs, terminal tackle and blade baits, stringer, basket or cooler, sunscreen, hat and seasonal outerwear. You may use two fishing rods at a time. Be sure to pick up live bait at Captain Hook's Bait and Tackle, get some minnows, worms and suckers (for northern pike). There is food and soda to purchase at the lunch stand but you can bring your own alcoholic beverages if you like.
When should I come?
This really depends on what species of fish you're targeting. Early season and late season are best for big Walleye and Sauger. May, June and September you can catch just about any species. Walleye, Sauger and now Sturgeon have become a favorite fish to catch off the fishing piers. The opportunity is there to land just about anything. Be sure to contact us by email or by calling 608-689-2800 or on our Facebook page for more information. Check out our Fishing Reports page for up to date reports. The last six years we have experienced an explosion in Perch fishing; huge Perch. Generally in March and April.
How much does it cost?
Prices are very reasonable for a fishing trip. We charge adults $25 and $5 for kids between the ages of 15 and 5, younger children are free. We also offer a 3 consecutive day pass for $69, a seven day punch pass card (good all year) for $159. We have a season pass for $550 and a couple's pass for $830 (if you purchase a season pass by December 31st, you can take off $30). Non Fisherman are $5.
Is there food available?
We have pop, water, sandwiches, chips, candy, seasonal soups and breakfast sandwiches.
Do we need reservations?
No, just come when you're ready. It's a first come service and reservations are not needed or required. We cross the river on the half hour in the mornings when the flag is raised and on the hour the rest of the day.
Should we bring chairs or nets?
Chairs and nets are not necessary. We have chairs, benches and stools to sit on and we have large landing nets for customer use.
Are the fish biting and will they bite on Thursday or Sunday?
We are asked this so many times. The fish are always biting; it's the catching that can be difficult. Best bet is to check out our Fishing Reports page or follow us on Facebook for up to date reports. It's difficult to predict. We can tell you when and what species should be coming in, but with weather patterns changing, river levels in flux…it's tough to tell you what will happen. Still any day away from work, relaxing on the river can't be all bad!
Where can I stay?
We have listed places to stay on our Area Resources page. They are listed in distance to our location. We do offer a cabin at Captain Hook's Bait and Tackle.
What else is there to do in the area?
There is a wide variety of family friendly activities. We will list a few of those and contacts for those areas. This is a great area for a family vacation, so much to do, inexpensive and the scenic beauty incomparable.
Great River Road scenic highway 35 along the Great Mississippi River
River towns to explore: Ferryville, Lansing, DeSoto, Victory, Genoa and Stoddard
Apple Orchards in Gays Mills and La Crescent MN
Shopping, lodging and restaurants in local communities and La Crosse
Amish Country – Cashton & Ontario
Antique Shops
Hunting for Ducks, Turkey and Deer
Mt. La Crosse for skiing
Bike/Hiking/Snowmobile Trails
Seasonal Activities
Cabela's in Prairie du Chien
Where are you located?
With GPS navigation so common now, we generally give you the address to Captain Hook's Bait and Tackle that is marked Clement's Fishing Barge on the map, is 108 Main Street, Genoa, WI 54632. We are located just 17 miles south of La Crosse, WI or 40 miles north of Prairie du Chien, WI, along the Great River Road, scenic Highway 35. We are just one mile further south of the location marked in Genoa. You will see a long parking lot on the east side of the road with two historical parkers, park here. Carefully cross the highway and head down the stairs to the shoreline. If you are unable to use the stairs, you can park at the lock and dam and walk the grass area to the flag pole.